Live Entertainment in Penrose
Sunday Mornings, 2022
A note on Saturday Night Music: We have decided to postpone Saturday Night Music again this year due to the uncertainty of restrictions due to the pandemic, however, we are considering some

"special events,"

so stay tuned to our

Facebook page

or bulletin boards at the store!

On another note, we are having music from 10am-Noon every Sunday morning starting Memorial Day weekend and running through September. Check out the line-up as some awesome artists have signed up!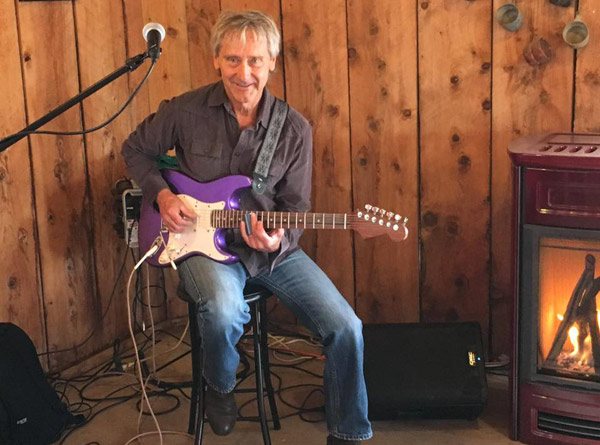 Live music on our Penrose stage.
Summertime: Sunday Mornings
10:00am-Noon (or a little later)
Every Sunday morning this summer, we're featuring live music on the patio from 10-Noon. Stop in for a song, or stay for a set! Serving select cocktails, specialty coffee drinks and our full breakfast menu.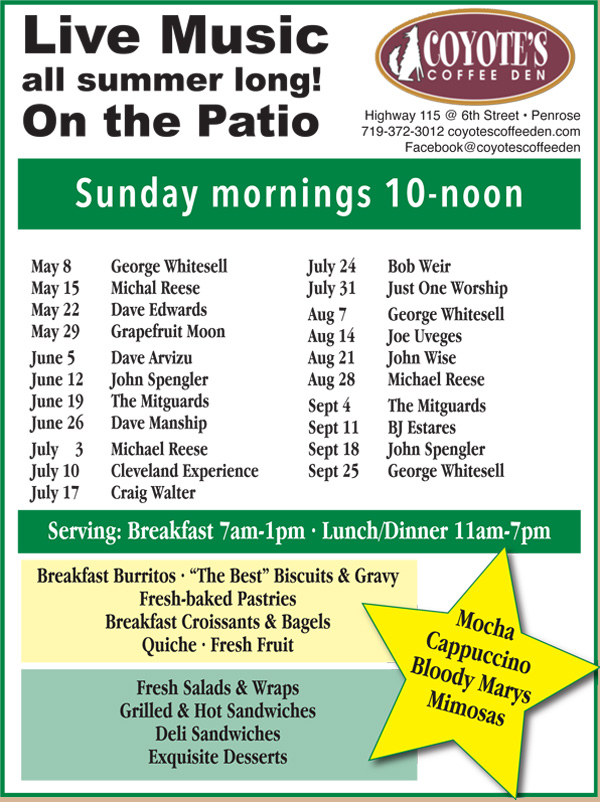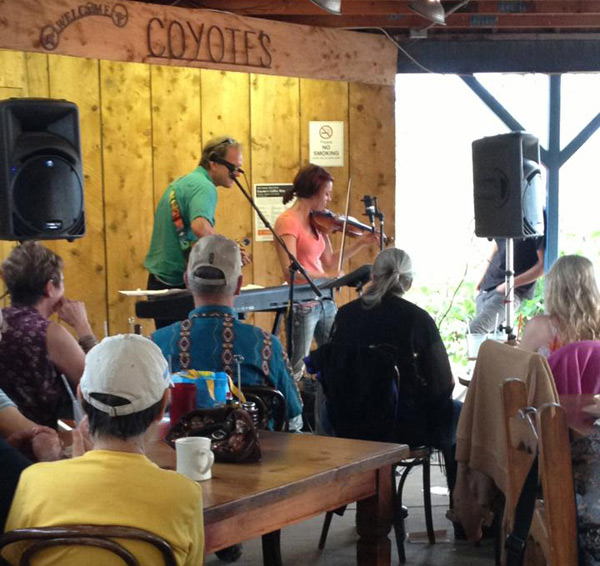 Colorado musicians perform on the Patio, Penrose.

Coyote's Coffee Den
Gourmet Coffee | Fresh Baked Goods | Breakfast | Lunch | Live Entertainment
Highway 115 & 6th Street
Penrose, Colorado
(719) 372-3012

Email: info@coyotescoffeeden.com
Copyright 2022, Coyote's Coffee Den. All Rights Reserved
Design and Photography by Kenneth Wajda, Longmont, Colorado